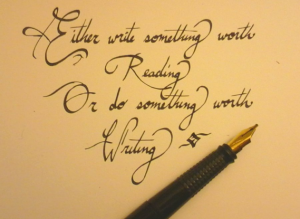 Publication in any reputed academic or practitioner' journal is a much coveted dream of any researcher, and in order to achieve that dream, researchers across several academic domains across the world strive to come up with superior quality research papers. However, in most of the cases, this dream does not get fulfilled, as most of those research papers get rejected by the reputed journals. Researchers think that perhaps the research works being carried out by them are not of that superior quality to get published in those journals, but in actuality the reason a little bit different. Devoid of carrying out the study in most effective manner, the details of that study may not be presented that effectively, and owing to that reason, the deserved depth of the study is not reflected in terms of the written form. Therefore, writing the journal papers in an effective manner is a very important task, which every researcher has to focus on.
In order to adapt an effective writing style for journal papers, there are a number of rules, which have to be followed strictly. Following are glimpses of those rules:
Before stating the details of the study, it is required to develop a background of the study, which will incorporate the details of other studies being carried out in different contexts across the world. This will nevertheless provide enough reason behind conducting that study, and will also state significance of the study in the given context.
While carrying out review of literature, most of the papers have to be cited from the target journal, or from journals in the same category.
It is needed to avoid the terms like "I", "we" etc. and the paper has to maintain a consistency of grammar throughout.
To know more about various aspects of the effective writing style for a journal paper, kindly browse through the pages of www.phdwritingcoach.com