"And then a PhD writing coach led my way to the completion of my dissertation and embellished my resume with an A grade", are the words of Jessica, one of my student.

Such 'Happily ever after' statement can be the concluding line for your PhD journey as well when I, Dr. Jennifer Feldman, would be your coach, consultant, writer, statistician or even editor. With my passion for research and numerous opportunities to work on, I could inhibit these abilities in me. And with that learned experience and proficiencies, I am confidently offering the following services:
Coaching
The coaching program is designed to provide meaningful support and guidance to scholars. A PhD dissertation is undoubtedly a challenging task and I make sure that you overcome all hurdles, as well as learn about each facet of the topic that you are pursuing.
Consulting
A friendly and personalized consultation is essential for you to have in-depth clarity on how to proceed in your research. Depending on your work requirement, you enjoy flexibility to choose the preferred level of consultation, whereby you get expert assistance for your research paper, dissertation, case study, power point presentation and more.
Statistics
Statistics invariably troubles all PhD candidates. If you too are facing challenge with the methodology and analysis chapter, then you can drop your queries to me. Being an MS in statistics and having hands-on experience on questionnaire designing, data collection and analysis using SPSS, STATA, SAS, NVivo, AMOS and EViews, I can certainly assist you on this.
Editing
The editing service is intended to create a flawless piece of writing of any length and complexity with compliance to the specified writing style guide. Whether it is your PhD dissertation, research paper or assignment, you can be assured that there will be no error in grammar, language, spelling and structure.
Why hire me as your PhD Dissertation Writing Coach?
For 12 years hence my PhD, I have mentored hundreds of Master's and PhD candidates in multiple research specializations. Having worked on diverse projects as PhD Dissertation Writing Coach, I have gained ample insight into the problems that plague doctoral candidates. I lay huge importance to personalized assistance and seek your feedback through the writing or editing process to ensure to offer you complete satisfaction with a high-quality document. As a PhD writing coach, I am working with the motive to assist you in an interactive and customized manner to meet your specific research needs.
Still confused? Write to me
If you want to know more about PhD dissertation writing coach in US or wish to receive a customized quote for your requirements you can write to me at ls@phdwritingcoach.com . You can expect my response within 2 business days with the required information. You may also leave your details through the contact form.
Testimonials
The charges for consultancy services offered here are reasonable and very much affordable. I like the fact that there are no hidden or overhead charges. Even if someone has a tight budget, the payment process can be discussed and executed accordingly.
Joey Ramirez
I will recommend the consultation service to all friends. Dr. Feldman is very supportive and professional. She understands the problems and gives advice that is practical and time saving.
Nathan Jones
Twitter Tweets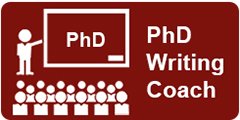 Request a Quote
You can get a price quote that is tailored as per your needs. All you need to do is send to us some details about the project, like the topic, length of dissertation, deadline for submission, etc. Also specify the exact service that you need.