Dissertation Statistics Analysis Service
Tackling the issues of statistical analysis will definitely be easier with the dissertation statistics analysis service. Writing chapter four of your dissertation, or data analysis chapter, is really daunting as you don't have thorough knowledge about the statistical tools and tests. Though you may be erudite in your own subject, familiarity with methods of data collection and analysis is lacking. Dissertation statistics analysis service helps you overcome the problems with ease..
The dissertation statistics service is not limited to just analysis of data, but assistance on other aspects of statistical research as well. And to realize this broad spectrum of the service, I take help from Statistics Consultation. These statistic pros assist me to cater to your data analysis and implementation needs. Below points give a glimpse of the aspects that are covered through the dissertation statistics analysis service:
Research Methodology and Design:

The entire statistical research is based on the research design, which specifies the need for data, sources and methods for data collection, sample size, methods for analysis and tests to be used. With PhD statistics help in US, you will be able to prepare a design that is valid from all perspectives and feasible to implement.

Data Collection Help:

For this stage, you can avail assistance for questionnaire formation and sample size determination. The statistics assistance is your best pick if you are confused with the choice of data collection method.

Data Arrangement and Management:

Data management is one of the time consuming task that you can relieve from your shoulders by choosing for this service. Through data arrangement and analysis software, it will take significantly less time for me to remove futile data and arrange necessary data in tables and enable easy analysis.
Data Analysis:

From selection of suitable software to application of tests, things work out real quick and easy with understanding of the modules so that you are able to defend the same.

Graphical Presentation:

Under the analysis chapter, you also have to prepare graphs, charts and tables that will support the findings. The service also guides you with proper formatting, numbering and labeling of all graphical elements.

Interpreting Results:

After the tests are done, the next task is interpretation of results so that they can justify the same to the review committee. The service also offers ideas and ways of writing and presenting results to highlight your research efforts.
Thus, the statistics analysis help in US encompasses all stages of statistical analysis required for your PhD dissertation. The service is provided using software like SPSS, SAS, STATA, EViews, AMOS, and NVivo. When placing your order, you need to specify the scope of assistance you need, as well as program that you want to use for analysis.
You can opt for the complete package or assistance with one or more tasks, as per your requirement. Reach me today and brush away all problems related to statistics.
Twitter Tweets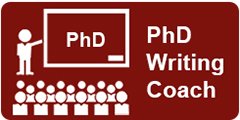 Request a Quote
You can get a price quote that is tailored as per your needs. All you need to do is send to us some details about the project, like the topic, length of dissertation, deadline for submission, etc. Also specify the exact service that you need.